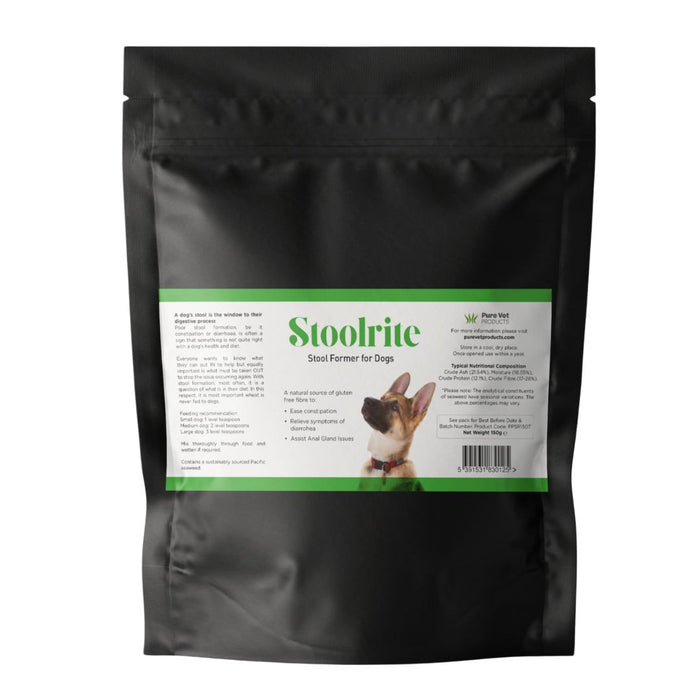 Stoolrite for Anal Gland issues
Sold out
Original price
$29.99
-
Original price
$29.99
Quickly relieve anal gland issues in dogs, naturally.
Gastrointestinal issues have resulted in your dogs' anal glands becoming blocked and sore so they butt scoot to relieve it. Stoolrite is a unique, nutritious, natural solution that unlike other fibre supplements has a dual effect:

First, it is an anti-inflammatory of the gut.
Then its high soluble fibre content promotes better gut function and stool formation in your dogs. The two effects combine to relieve your dogs' anal gland issues.

Ingredients:A single, high fibre, sustainably harvested green seaweed (proprietary)
Cautions: Do not give to dogs with thyroid disease. Do not use with other seaweed-based products.