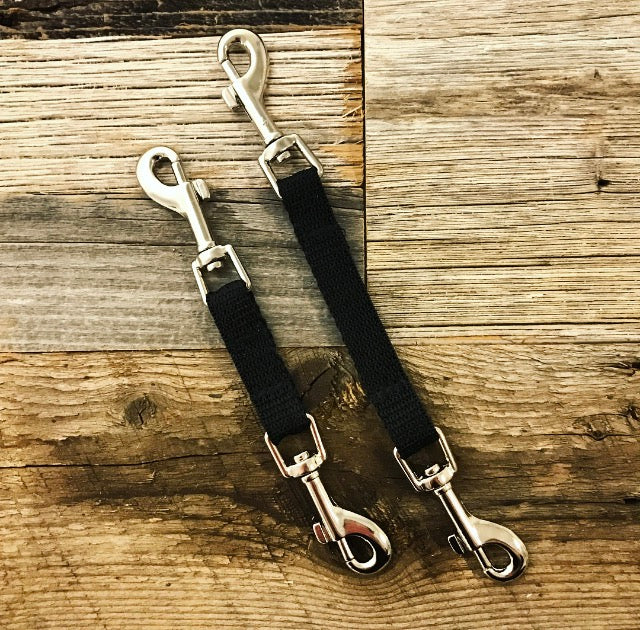 Safety Strap
Sale
Sale
Original price
$10.00
-
Original price
$10.00
In our opinion, every single dog should have one of these, especially new rescue dogs, nervous dogs and young dogs. Literally thousands of tragedies could already have been prevented.
The Safety Strap is used to connect the collar to the harness, or the collar to the leash. This way you're still using the harness to walk your dog, but in the event he wiggles out of his harness or it breaks, the leash is still connected to the collar.
*measurements are from the end of one clip to the other*
CAUTIONS/WARNINGS
The strap should be removed during playing and swimming to avoid any tangled limbs. The Safety Strap can only perform its intended function if your dog's collar is fitted properly. They're strong, but intended to be used with constant pressure.