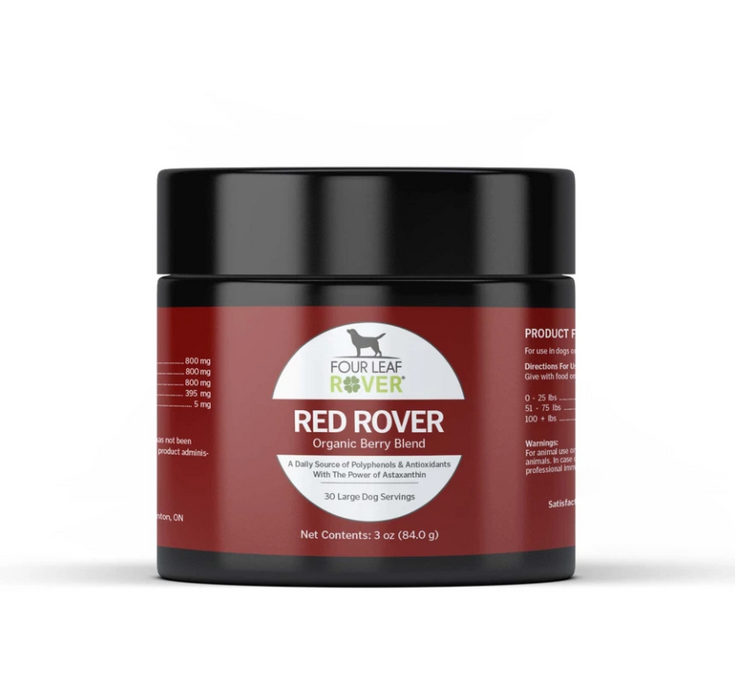 Red Rover: Dried Organic Berries
Sale
Sale
Original price
$31.99
-
Original price
$31.99
Red Rover is a nutrient-rich mix of organic apples, wild blueberries, raspberries and cranberries. It's rich in immune-boosting polyphenols as well as gut and brain-friendly prebiotics.
Benefits Of Red Rover
Just add a scoop of Red Rover to your dog's regular meals every day to reap the benefits:
- Comes in a convenient powder form making it easy to mix into your dog's food
- Loaded with certified organic berries
- Supports brain and gut health
- Provides a healthy source of quercetin
- Whole food prebiotic
- Powerful antioxidant
- Supports normal detoxification
- Tastes great, even for the picky eaters!