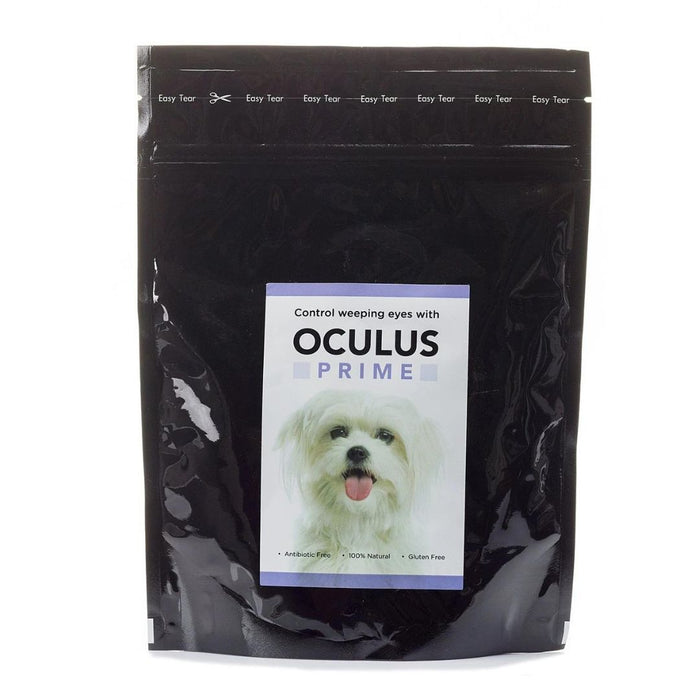 Oculus Prime for Tear Stains
Sale
Sale
Original price
$35.99
-
Original price
$54.99
Nobody likes to see their best friend with unsightly tear stains and discolouring on their face! That is why we formulated Oculus Prime, a natural blend of brown and red seaweeds that prevents tear stains.
Prevent Tear Stains
Available in 150 gram and 300 gram sizes
Antibiotic Free | Gluten Free
Contains no artificial chemicals or additives
A blend of four dried and milled Irish seaweed species
100% Irish: Irish Owned | Irish Operated | Irish Ingredients
Shipping is €4.50 worldwide and free for orders over €34
150 Gram Pack lasts 150 days on Maintenance dose
Oculus Prime is a unique blend of Irish seaweeds that helps reduce the inflammation in a dog's body that can lead to weeping eyes. With weeping eyes leading to unsightly tear stains it is an issue that many small dog owners would like to control and now they can, with no ill effects to the dog's health; in fact the complete opposite.
An all natural feed addition Oculus Prime is simply added to the dog's feed and works systemically. The tear staining still needs to be cleaned from the dog's face but Oculus Prime reduces the weeping eyes that feed the fungus that forms it. Oculus Prime also provides bioavailable vitamins, minerals, dietary fibres and unique bioactive compounds, that all contribute to a healthy and happy dog.