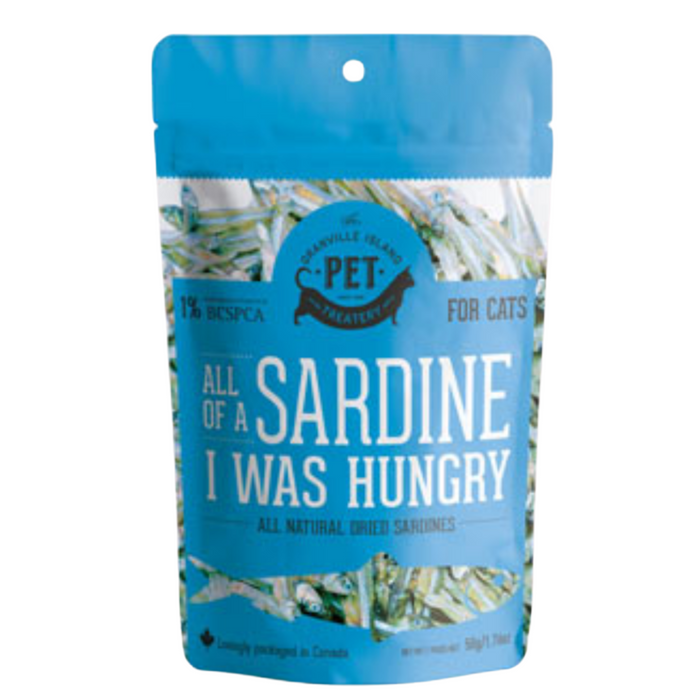 Dried Sardines for Cats and Dogs
Sale
Sale
Original price
$14.99
-
Original price
$29.99
Dried Sardines are high-value dog (and cat) treats to reward good behaviour or to celebrate the lifelong bond between you and your pet. A great source of Taurine too.
Works great with the indoor Hunting Kit!
Made of dried sardines with no additives and no preservatives and no harmful chemicals of any kind, these reward treats for dogs (and cats) aren't just tasty, they're good for your pet. Treat your pet to healthy skin and coat with Dried Sardines reward treats, all-natural and lovingly prepared by The Granville Island Pet Treatery.