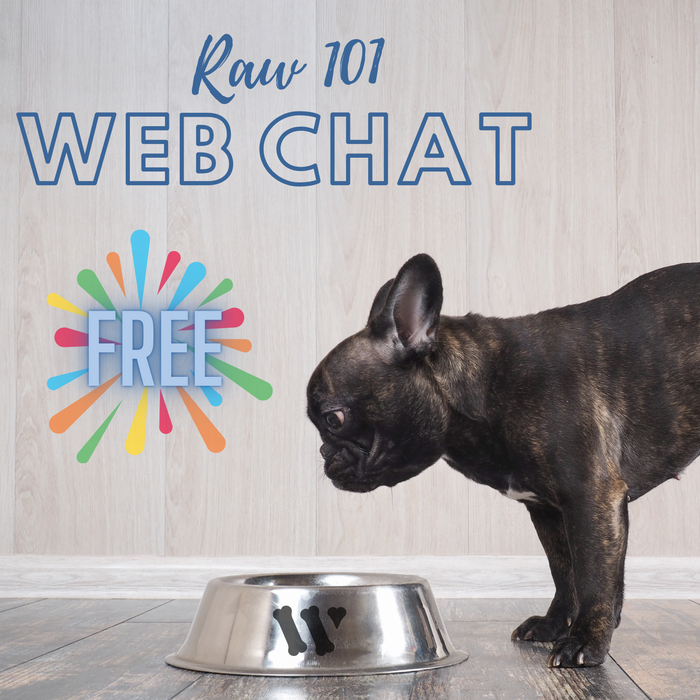 FREE Seminar: Raw Feeding 101 (FREE)
Sale
Sale
Original price
$0.00
-
Original price
$0.00
FREE
This is a previously-recorded session held for new raw feeders & the raw-curious. Our intention with the chat is to help you learn how to balance your diet, how transition diets & how to talk to your vet. The science behind fresh feeding is real.
Feel free to call or email with follow-up questions.
After check out you will receive a link via email. That email will come from 

noreply@notify.thinkific.com Look for it in your junk folder. If your Gmail spam filters are set to the most extreme settings, you may not even receive this email at all. Please reach out if this is the case.