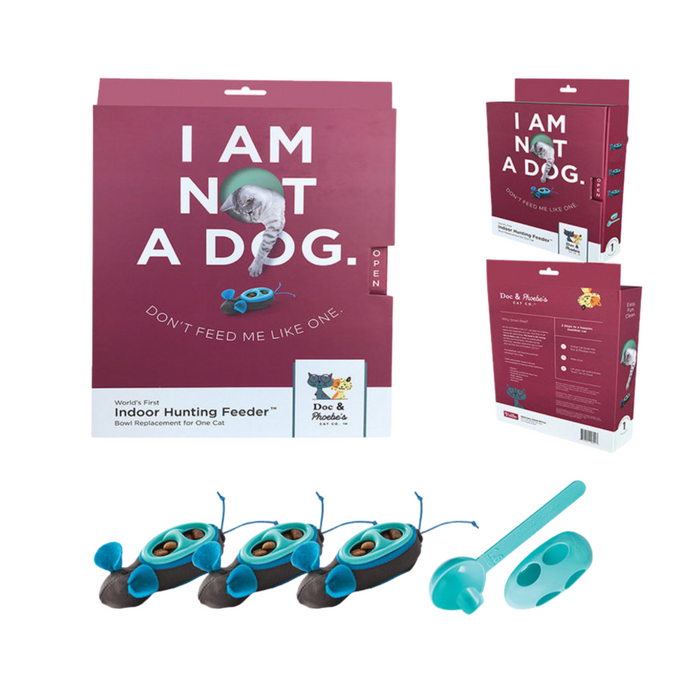 Indoor Hunting Kit for Cats
Sold out
Original price
$26.99
-
Original price
$26.99
The Indoor Hunting system is the key to mental stimulation, exercise and decreased anxiety for cats. Hunt, catch and play. Simply place a treat or two inside the mice, place them in different areas around your house and let the hunt begin.
Pairs nicely with these freeze-dried treats!
Cats are true carnivores so we highly encourage raw feeding, but if you are feeding kibble, the system replaces your bow all together.
Each Doc & Phoebe's Indoor Hunting Feeder includes:
1 Trainer complete with multiple dispensing holes

5 Feeders each with two dispensing holes - designed for any size kibble

5 Feeder Skins designed to simulate the tactile feel of prey allowing your cat to grab, claw and use its teeth as it would in the hunt

1 Scoop which holds 1.6 tablespoons (1/5th the daily ration of an average 10lb cat)