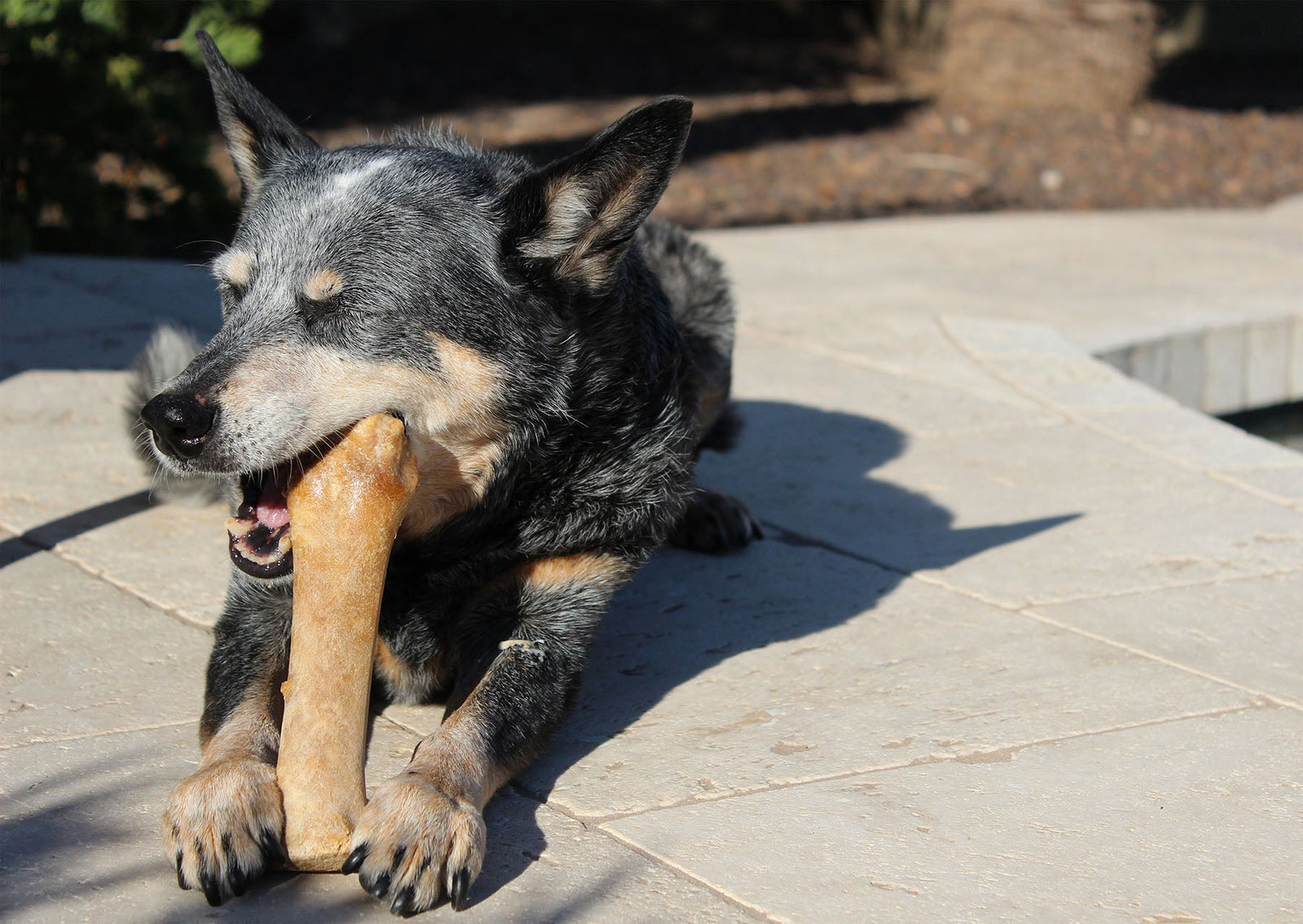 Let Them Chew!
When we think about dogs and chewing, we typically picture destructive chewing. However, chewing is a natural and instinctual behaviour for all dogs. It's a way for them to relieve stress and self-soothe, especially when they're experiencing a rush of adrenaline and cortisol in their bloodstream.
It's important for us to provide chewing opportunities for our dogs on a regular basis. And if they're dealing with a lot of stress or anxiety in their daily lives, it's vital. Giving them something to chew will help calm them, and allow stress hormones to decrease and return to a normal, healthy level. On its own, chewing is not going to *eradicate* stress, so it's important to identify the causes and triggers of stress and try to eliminate them.
Our favourite things for chewing are raw meaty bones, or dehydrated single protein treats (with supervision). If you can't keep an eye on chew time, use a Qwizl with food/treats frozen inside. Try to choose something that will allow them at least 10-15 minutes of glorious chew time!

if your dog's chewing isn't manageable, or is too destructive, feel free to get in touch about private training sessions.