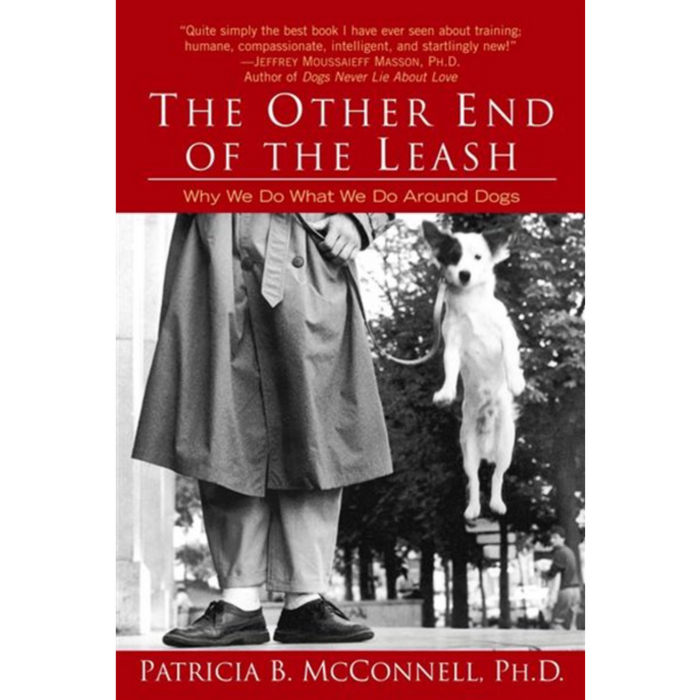 The Other End of the Leash
Sold out
Original price
$28.99
-
Original price
$28.99
This book is for every dog owner!
From Dr. Patricia McConnell's website:
"Would you like to know the secrets of getting your dog to come when called? (Act less like a primate and more like a dog!) Or how to play with your dog in ways that enrich your relationship rather than harm it? There's all that and more in The Other End of the Leash, the book that, like no other, translates dog to human and human to dog. You'll learn why the advice to "get dominance" over your dog isn't based on canine "pack" behaviour at all, how dogs and humans share personality types, and why the individuals of two different species have come to be best friends in the truest sense of the word.

A combination of science and soul, The Other End of the Leash explains why we get along so well with dogs, and yet why we so often mis communicate. Adult primates and adult dogs love to play, but we greet each other and express affection in very different ways. We humans love to hug—as an expression of love or comfort—while dogs see it as an assertive desire to control. (Note: Golden Retrievers have not read this chapter.) Through a combination of heart warming stories and accessible science, readers will come away with an entirely new perspective on their relationship with their dogs."