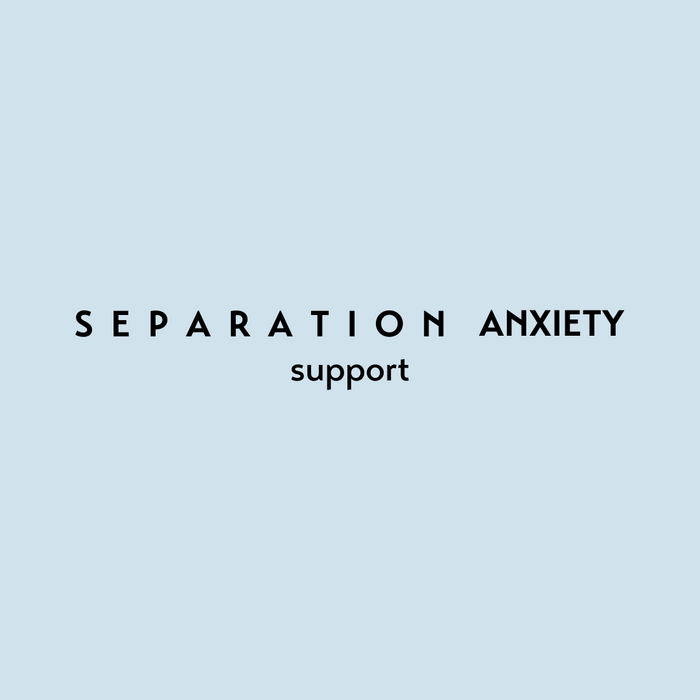 Separation Anxiety Support
Sale
Sale
Original price
$495.00
-
Original price
$495.00
This is a  minimum 4 week commitment beginning with an initial behaviour consult (90 mins) followed by weekly progress check-ins by phone or zoom. 
Your dogs can be alone at home without stress, let us show you how!
We understand that having a dog with separation related disorders can be incredibly overwhelming and isolating. We've put together an amazing support program to help you help your best friend. We've gathered the most up-to-date information and research from experts around the globe to create a community of well informed, supported pet parents! 
After this session you'll understand why separation anxiety is so rampant in our pet dogs,  why some out-dated training information is making the problem worse, the vital role nutrition, sleep and exercise play in anxiety expression. Our goal is to provide the knowledge, practical tools and support to set your dog up for success.
Together we'll create a step-by-step, individualized plan to build independence, confidence and coping skills while being alone.
Topics covered include:


Genetics, attachment theory; early life experience
Stress and the effects on body and brain
Role of nutrition and sleep on behaviour
Exercise physiology and the effects on brain and body 
Your teacher
Helen is a canine behaviour expert who has worked with dogs and their caregivers for the last 13 years. She has studied with renowned teachers from around the world and her dog centric approach puts the focus on the emotional experience of the animal. Her areas of expertise include aggression, attachment, stress and anxiety as well as nutrition, the gut and their role in behaviour expression.  She educates and supports the caregivers with the most up-to-date scientific research and practical tools to provide a safe, loving and stress free life for their best friends. To learn more about her credentials and education click here.