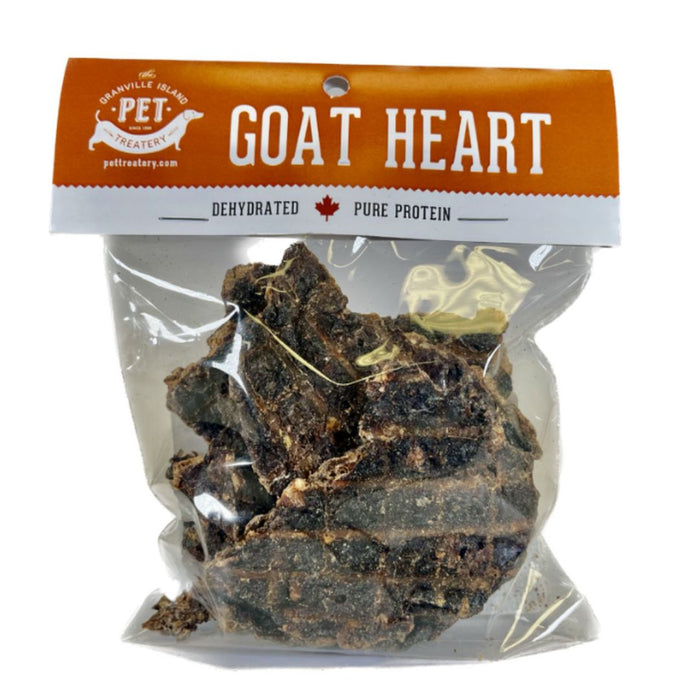 Goat Heart (dehydrated)
Sale
Sale
Original price
$12.99
-
Original price
$12.99
We love Granville Island!
Rich in protein: Their dehydrated goat heart treats are packed with high-quality protein, which is essential for a dog's muscle development and overall health.

Single ingredient: These treats are made with just one single ingredient - goat heart. There are no added fillers, preservatives, or artificial additives, making it a healthy and wholesome option for any furry friend.

Slowly dehydrated: The goat hearts are slowly dehydrated to preserve their natural nutrients and flavor, resulting in a tasty and chewy treat that dogs love.

Nutrient-rich: Goat hearts are nutrient-dense organ meat that provides essential vitamins, minerals, and amino acids. They can support a dog's cardiovascular health and contribute to a shiny coat and healthy skin.

Made in Canada: The treat is proudly made in Canada with high-quality ingredients and rigorous quality control measures.